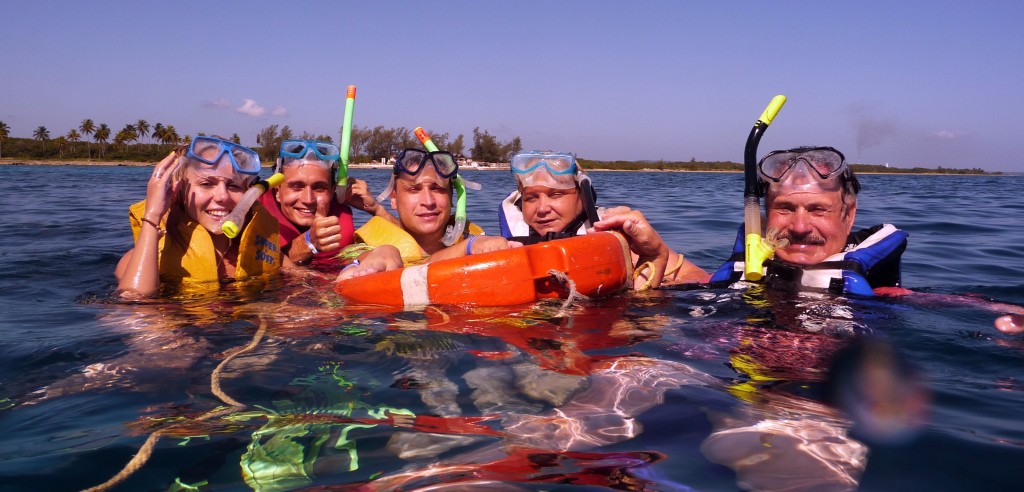 Diving Trips
We offer dive outings to the Bay of Pigs at Ciénaga de Zapata, one of the best dive sites in Cuba because of its clear waters, impressive vertical walls, sunken ships and caves, and caprichous coral reefs.
Immersions for all levels of experience, from initiations for beginner divers to immersions in walls or cenotes for the most experienced. We include all the equipment, transportation from Varadero with personalized service guaranteed.
Double Tank in Bay of Pigs

100 USD

Double tank in Bay of Pigs. Two splendid dives in coral reefs and spectacular walls in Bay of Pigs. Price per person: 90 USD

Read more
Double Tank in Caves

120 USD

If you have advanced certification and proved experience, you can enjoy the beauty of our cenotes or caves, with splendid natural landscapes as much as inside or outside of sea.

Read more
---
Snorkeling – Free Diving
Only with the use of masks, fins and a snorkel you can start your underwater adventure. It's your chance to begin exploring a new and fascinating world. Suitable for all ages, snorkeling provides the action and relaxation you are looking for.
For centuries, the mystery and beauty of the underwater world has fascinated mankind. Today more than ever we continue our search of adventure in this world. We long to feel our weightlessness in the water, swimming with sea animals and admire the beauty of the ocean reefs.
Snorkeling is an exciting activity that everyone can enjoy with minimal equipment and little training, available all year, anywhere. Whether to explore oceanic reefs, rivers or lakes; the experience is at your fingertips.
---
Scuba Diving Packages
Go to the home page: Diving in Varadero