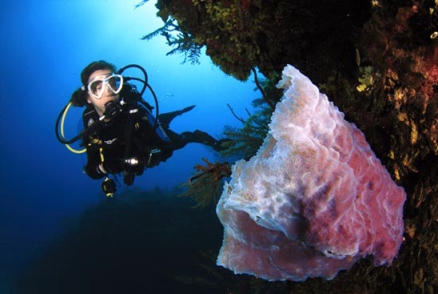 It is well worth traveling the distance between Pinar del Rio and one of the most exotic beaches of Cuba: Maria La Gorda. Between tobacco, sugar cane and banana plantations, time elapses on your way to the dive center in the Guanahacabibes Peninsula. Fifty sites of unparallel beauty make diving possible at any time of the year.
Crystal, transparent and warm waters, without strong currents, characterize the two most important diving areas in Maria La Gorda (one north and one south). These sites are among the most privileged ten in Latin America. Visitors have the opportunity to witness wildlife in excellent condition and dives down through vertical coral walls.
A sunken ship in the eighteenth century and exploring tunnels and caves are some of the most attractive options. Sharks, rays, turtles and amazing legends of pirates complete the scenery.
Go to the section leading from diving in Cuba.
We invite to dive in Varadero one of them places preferred by the lovers of the diving.